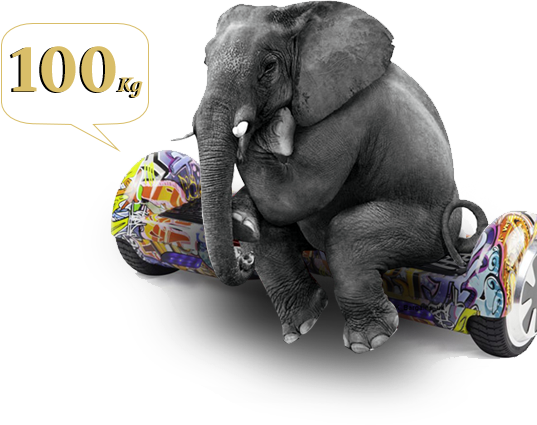 Product Details
FLY Hoverboard
Introducing the official FLY Hoverboard by Hoverboards. With classic 6.5 inch wheels and a range of colours. You will be sure to travel in style on one of these awesome devices. You are guaranteed to travel in style with the FLY Hoverboard with colours and specifications to suit your needs. The Fly Hoverboard does come with Bluetooth functionality (Used as a speaker) and it really is something to really boast about. This self-balancing personal transporter is so simple to use, want to go forward? Simply just lean forward, backwards, sideways etc. Super easy and Super-efficient. These amazing transporters are the future.
The FLY Hoverboard balancing scooter has top quality fireproof battery casing, with a battery life that will last journeys as the Fly Hoverboard is has a certified genuine SAMSUNG battery which are completely certified, safe and the best of the best! With the fine smooth surfaces of the Electric Board, the pattern or colour is defined with clarity and is very clear to see. Simply place on charge when you're done.
Furthermore, all our Hoverboards meet the applicable safety standards (UK) and are all certified and tested before selling.
Package Comes With:
CE Certified UK Charger
Samsung Battery
Carry Bag
User Manual
Fly Hoverboard with Bluetooth:
100% safe UK Certified hoverboard that will last up to 2X longer and it fully complies with all UK safety regulations!
Authentic Samsung Li-Ion Battery Cells (4400mAh) - almost double the power! It can be charged over 2000 times!
Bluetooth Sound System
Quad Shield Technology
Control Board: 2 Precision Circuit Boards
Maximum Speed: 12KM/H
Up to 2 Hours of use per charge
Estimated Charge Time: 2-3 Hours
Hoverboard Size: 21.6" x 7.3" x 7.0"
Hoverboard Weight: 12KG
Motor Power: 2 X 350W Silent Drive Motors
Wheel Size: 6.5" Diameter
Short Circuit Protection
Overcurrent Protection
Eco Friendly Green Technology
Contact Details
Tel: +44 121 288 6446