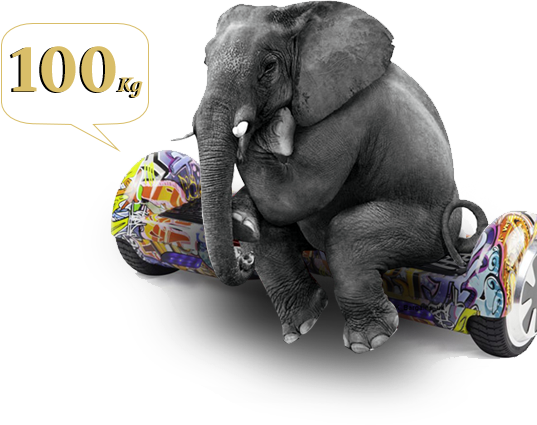 Product Details
Drifter Hoverboard
The official Electric Drifter scooters by HOVERBOARD® is a seriously one of the most practical electric boards. With huge 10 inch Wheels and off road capabilities this is truly a prize balancing board. Tear up on smooth or rough terrain with this magnificent hoverboard, a true testament to the official HOVERBOARD® name. Not only does it have an amazing grip and functionality, the Electric Drifter scooters by HOVERBOARD® has a built-in Bluetooth system, so you can blast tunes as you spin round on your Drifter. Another unique key feature of the Drifter is the size which allows you to ride this off road and complete with inflatable non-solid tyres. The new 10" model comes with a lifted body and wheels that are almost twice as large as the classic one. The Drifter has a certified genuine SAMSUNG battery.
The Drifter Swegway challenges the most uneven terrains such as dirt roads or grass… It no problem for this tank of a Hoverboard. Go up and over curbs without having to get off your hoverboard and enjoy an even smoother ride!
Furthermore, all our Hoverboards meet the applicable safety standards (UK) and are all certified and tested before selling.
Package Comes With:
CE Certified UK Charger
Samsung Battery
Carry Bag
User Manual
Drifter with Bluetooth Hoverboard:
100% safe UK Certified hoverboard that will last up to 2X longer and it fully complies with all UK safety regulations!
Authentic Samsung Li-Ion Battery Cells (4400mAh) - almost double the power! It can be charged over 2000 times!
Quad Shield Technology
All Terrain Off Road Tires
Control Board: 2 Precision Circuit Boards
Maximum Speed: 14KM/H
Up to 2 Hours of use per charge
Estimated Charge Time: 2-3 Hours
Hoverboard Size: 21.6" x 7.3" x 7.0"
Hoverboard Weight: 13KG
Motor Power: 2 X 350W Silent Drive Motors
Wheel Size: 8.5" Diameter
Short Circuit Protection
Overcurrent Protection
Bluetooth Sound System
Eco Friendly Green Technology
Contact Details
Tel: 0121 288 6446